Ivy the Pug's C2 Fracture
Posted by VSS on 5 July 2021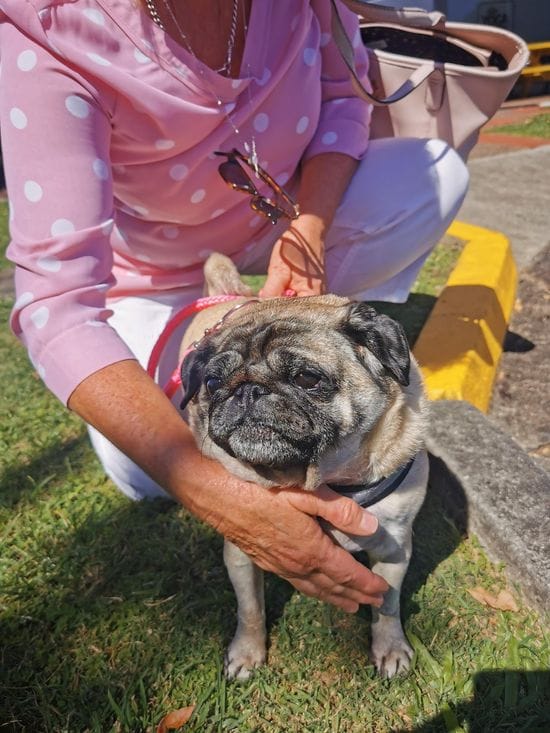 Ivy is a genteel old pug who presented to our surgical team at VSS following acute onset of weakness and paralysis in all four legs after being found collapsed underneath a balcony edge at the owners' home. Imaging using CT scan demonstrated a fracture to the C2 vertebrae of the spinal column in the neck, and MRI demonstrated subsequent swelling/bulging of the fracture site into the spinal cord causing bruising.
After discussion with Ivy's owners, a neck splint was felt unlikely to be able to support her neck well enough with her thick neck and very short skull, so the decision was made to perform surgical stabilisation using screws and bone cement to help stabilise the fracture. At the time of surgery, Ivy had no motor function and required constant monitoring and support. Over the following few days, she demonstrated steady improvement with more mobility and comfort and she was discharged 1 week following surgery.
Ivy's owners saw a gradual and steady improvement over the following month when she returned to VSS for reassessment. Ivy is quite mobile, with only mild ataxia and no evidence of ongoing pain in the neck. She is a delightful patient and we are very pleased to see her doing so well after being in such a precarious state when initially presented.
To read more stories like this, don't forget to follow VSS on Facebook.