A PATIENT'S REFERRAL JOURNEY
This behind the scenes video showcases your pet's journey through our Veterinary Specialist Services Hospital. It is designed to give you some further information on how your pet is cared for behind the scenes. We are proud of our hospitals and are dedicated to providing the absolute best care to your pet.
We hope you will also enjoy a tour through our hospitals, and seeing some of our cute patients and clinicians in action.
Please also feel free to share this video with any of your clients, if they are anxious about referral, their pet's care, or would like to know more about how the referral process works.
Thank you to our STAR patients - 'Rhea', who had a soft tissue sarcoma resection, 'Tobias' who had an MRI, 'Evie' who had arthroscopic joint examination and TPLO and finally to 'Toby', who had a biopsy of an oral mass.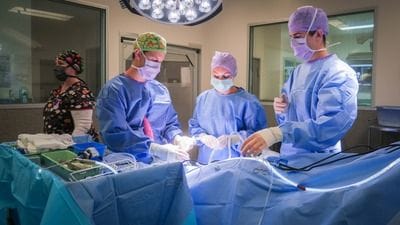 Underwood | Carrara | Jindalee