New Ophthalmology Specialist now available at Jindalee
Posted by VSS on 26 October 2020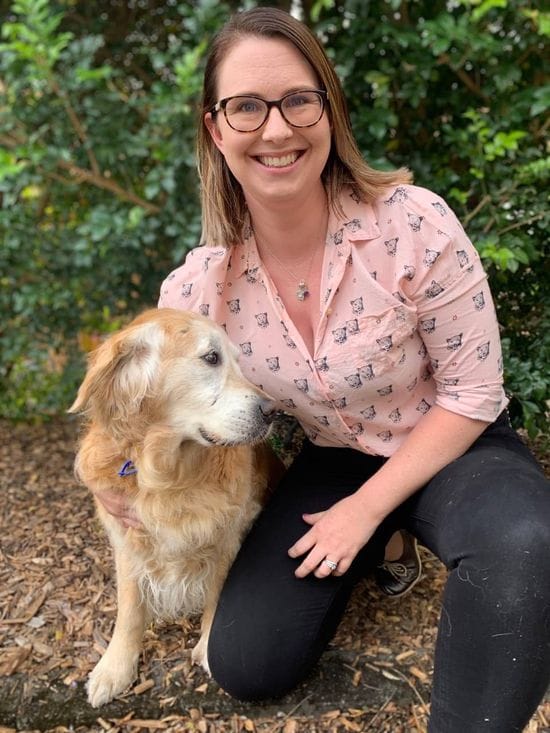 [Last Edited 30/10/20: A previous version of this post stated Dr Edith Hampson only practiced Mondays and Thursdays; this has now been updated to reflect she practices Tuesdays as well.]
VSS is pleased to have Dr Vicki Liddle join our team at the Jindalee practice. Vicki is a specialist in Ophthalmology and will expand our offering with Dr Edith Hampson at Jindalee. Vicki is available Tuesdays and Fridays, to complement Edith, who will practice Mondays, Tuesdays and Thursdays. Vicki enjoys all aspects of ophthalmology, especially cataract surgery, corneal grafts and ophthalmic emergencies.
Ophthalmology referrals are also available with Dr Susan Jacobi at the Carrara practice and through Animal Eye Services at the Underwood Hospital.
A Brisbane local, Vicki graduated from the University of Queensland in 2007 with first class honours, the ASAVA Small Animal Medicine Award and the Australian Veterinary Practitioner Essay Prize. She then completed a rotating internship at Queensland Veterinary Specialists in 2008.
Following her passion, she undertook an ophthalmology internship and residency at Animal Eye Services within VSS Underwood. She worked as an ophthalmology registrar at the Small Animal Specialist Hospital in Sydney and had been at Brisbane Veterinary Specialist Centre since then.
Vicki was awarded her membership of ANZCVS in emergency medicine and critical care in 2011 and her fellowship in veterinary ophthalmology in 2016. She has peer reviewed publications in the AVP, AVJ and Veterinary Ophthalmology.
Vicki is a mother of two human boys and two canine girls. You'll find her baking or running in any quiet time available.
Vicki enjoys all aspects of ophthalmology, particularly a surgical challenge, and is available at VSS Jindalee on Tuesdays and Fridays.